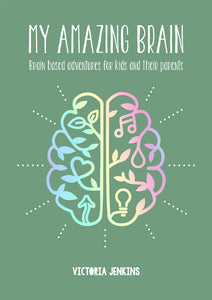 STRAIGHT TO YOUR INBOX
Modern life is busy for parents and caregivers. Sometimes amongst all the busy-ness, we lose track of the simple things we can do to help the development of our kids.
​My Amazing Brain was created to educate parents and kids about their brains while taking them on brain based adventures! 
- activities using items from around the home
- NeuroTools© to create connections in the brain
- parenting tips to make life easier
- facts about the body and brain
- tools to help your kids grow their best brains