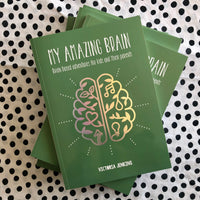 My Amazing Brain Book
Modern life is busy for parents and caregivers. Sometimes amongst all the busy-ness, we lose track of the simple things we can do to help the development of our kids.
​My Amazing Brain was created to empower parents with activities that foster healthy brain development and develop strong connections between adults and their kids.
Have fun threading movement, nature, connection, music, mindfulness and creativity into your family life
- NeuroTools© to create connections in the brain
- parenting tips to make life easier
- facts about the body and brain
- tools to help your kids grow their best brains
LEARN MORE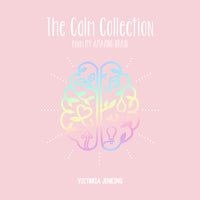 The Calm Collection
Is a selection of activities from My Amazing Brain (the full version) with the purpose of helping you and your family slow down and enjoy regular, calm, connected moments together. This special collection is a simple and effective way to develop regular rituals with your amazing family.
LEARN MORE

Brain Essentials provides online courses and live events about brain development, resilience, growth mindset and NeuroTools©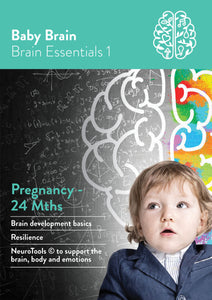 Baby Brain - Pregnancy to 24 Months
Major brain development occurs in 3 out of 4 main parts of the brain, in the first 24 months of a child's life.
LEARN MORE
Cheeky Child - 2 to 8 Years
From 2-8 years a child is primarily functioning from their limbic system, which is the emotional centre of the brain.
LEARN MORE
latest reviews
We had fun doing several activities... all contained in one easy to read and use book. A big hit in our household, thanks Victoria.

Kirsty , mum of 2 who purchased 'My Amazing Brain'
I recently went to Victoria's 'Calm Kids, Happy Kids' talk and I cannot recommend her enough. From anyone who has or works with children; from babies through to the teenage years, she has a lot of relevant information and ideas to share. She's very passionate about sharing her information and delivers it in an easy to understand way. She is always giving examples on how to apply her knowledge to your own day-to-day lives with children.

Casey, Blenheim NZ (Mum of 2)
I loved the length of the movies in 'Cheeky Child'. I could watch one or two while I was doing the dishes or when I had a few minutes to myself. Victoria's real-life examples were awesome! It meant I could relate to what she was saying and made me think I could totally try her suggestions with my kids.

Kim, Masterton NZ (Primary Teacher & Mum of 2)
'Baby Brain' will help me as a parent, because often parenting (especially in the early years) is very much a guessing game. A baby can not tell you what is wrong, so to have a better understanding of how their brain is working and developing, just better equips me with tools I can use to better care for my baby.​The biggest highlight was the neuro-tools. I found these really inspiring.

Caroline, NZ (Business Relationship Manager & Mum of 2)