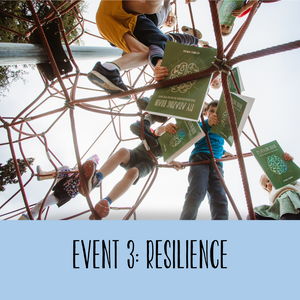 The Brain Essentials Parenting Series
We live in a time where mental unwellness is scarily common in New Zealand and even though it's being talked about, the statistics continue to get worse, not better. Learning a proactive approach to building resilience will positively impact your child's mental wellbeing now and for the rest of their lives. 
Event 3 Resilience will educate, support and inspire parents to:
discover key factors of resilience and learn ways to build

 strong, resilient minds
learn simple tools that support resilience
Purchase the complete series at a discounted rate of $65 for all 3, or individually for $25 each.
Event 3: Resilience, Sunday June 4th, 4-5:30pm
Event 3, Resilience, is part of a 3-series event including Brains and Emotions too. 
To attend all 3 events, click here.
Location
Te Kura Whakatipu o Kawarau (the school at Hanley's Farm)

85 Howden Drive, Hanley's Farm, Jack's Point, Queenstown
 About The Presenter
The Brain Essentials Parenting Series is presented by Victoria Jenkins from Brain Essentials; parenting facilitator, author, educator and parent who has spent 20+ years teaching, coaching, studying and nurturing children.
BOOK TODAY, there are limited tickets available for this event.
Please share with your friends and family who would appreciate some parent education too!