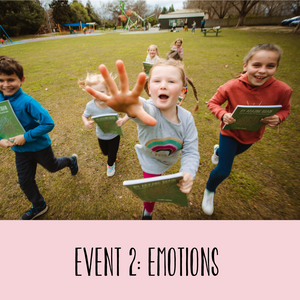 The Brain Essentials Parenting Series
Modern life adds many challenges to parenting. Lots of people are juggling a great deal to live and work here and it's common for Queenstowners to be raising kids without any family support. If parents are feeling overwhelmed and unsupported, it's hard to respond calmly to the massive emotions that children experience. Learning about emotions and how to respond to them makes parenting easier. 
Event 2 Emotion will educate, support and inspire parents to:
understand how emotions affect behaviour and the brain, and learn an effective way to emotionally support children

learn simple tools that support emotions
Event 2: Emotions, Sunday May 21st, 4-5:30pm
Event 2, Emotions, is part of a 3-series event including Brains and Resilience too. 
To attend all 3 events, click here.
Location
Te Kura Whakatipu o Kawarau (the school at Hanley's Farm)

85 Howden Drive, Hanley's Farm, Jack's Point, Queenstown
 About The Presenter
The Brain Essentials Parenting Series is presented by Victoria Jenkins from Brain Essentials; parenting facilitator, author, educator and parent who has spent 20+ years teaching, coaching, studying and nurturing children.
BOOK TODAY, there are limited tickets available for this event.
Please share with your friends and family who would appreciate some parent education too!