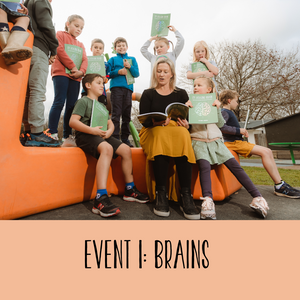 The Brain Essentials Parenting Series
Parenting is a love-filled, tiring, amazing and exhausting journey! Kids are emotional, energetic and energy-draining and just when we think we're nailing it, they change and grow and a new parenting challenge unfolds. Knowing about brain development and brain chemicals really helps to navigate these changes. 
Event 1, Brains, will educate, support and inspire parents to:
have a better understanding of brain development and how to use brain chemicals to shape positive behaviour patterns
 Event 1: Brains, Sunday May 7th, 4-5:30pm
Location
Te Kura Whakatipu o Kawarau (the school at Hanley's Farm)

85 Howden Drive, Hanley's Farm, Jack's Point, Queenstown
If you'd like to purchase the 3-part series for $65, to include Emotions and Resilience too, click here.
 About The Presenter
The Brain Essentials Parenting Series is presented by Victoria Jenkins from Brain Essentials; parenting facilitator, author, educator and parent who has spent 20+ years teaching, coaching, studying and nurturing children.
BOOK TODAY, there are limited tickets available for this event.
Please share with your friends and family who would appreciate some parent education too!